week 13 pool draw 2023 | pool draw this week 13 | UK pool draws week 13 | week 13 nap pools draws 2023 | pool coupon for this week 13
Welcome to the UK 2023/2024 Football Pools Season.
In some parts of Africa, the football pools, often referred to as "Pools", is a betting pool based on predicting the outcome of association football matches taking place every weekend. The pools encourage gamblers to enter several types of bets.
The traditional and most popular game is the Fixed Odds and Treble Chance which is not as popular as the Fixed Odds on Classic Pools game. Players pick a minimum of 3 football games from the offered fixtures to finish as a draw correctly predicting the 3 matches ensures stakers win through a calculated, permutated renocker, through which pools winnings can settled upon correct predicted draws on the coupon. You can read "HOW TO CALCULATE POOLS WINNING."
Entries are traditionally submitted through pools agents, who collected entries throughout a specific area. But recently it is now possible to play online.
The pools business is majorly excelling in some part Africa and in the UK.
Buy The Best Football Pools Papers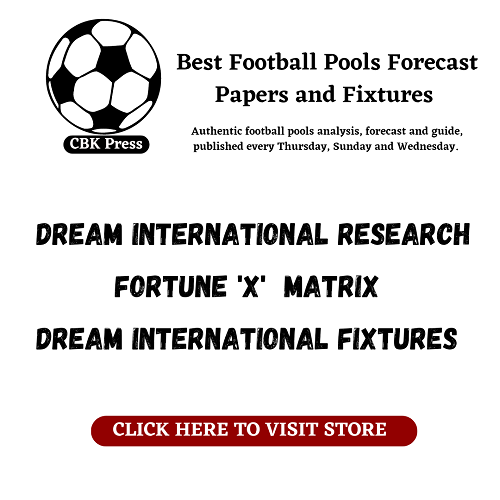 EDITORS BANKER FIXED PAIR
EVERTON -:- LUTON
PAIR
TOTTENHAM -:- LIVERPOOL
Banker Room: Pool Draw This Week 13; Pool Banker Room 2023 – Pls Prove Your Sure Banker This Week
Pool Result: Week 13 Pool Result for Sat 30 Sep 2023 – UK 2023/2024
CONTACT
Admin
[TEXT MESSAGE ONLY]